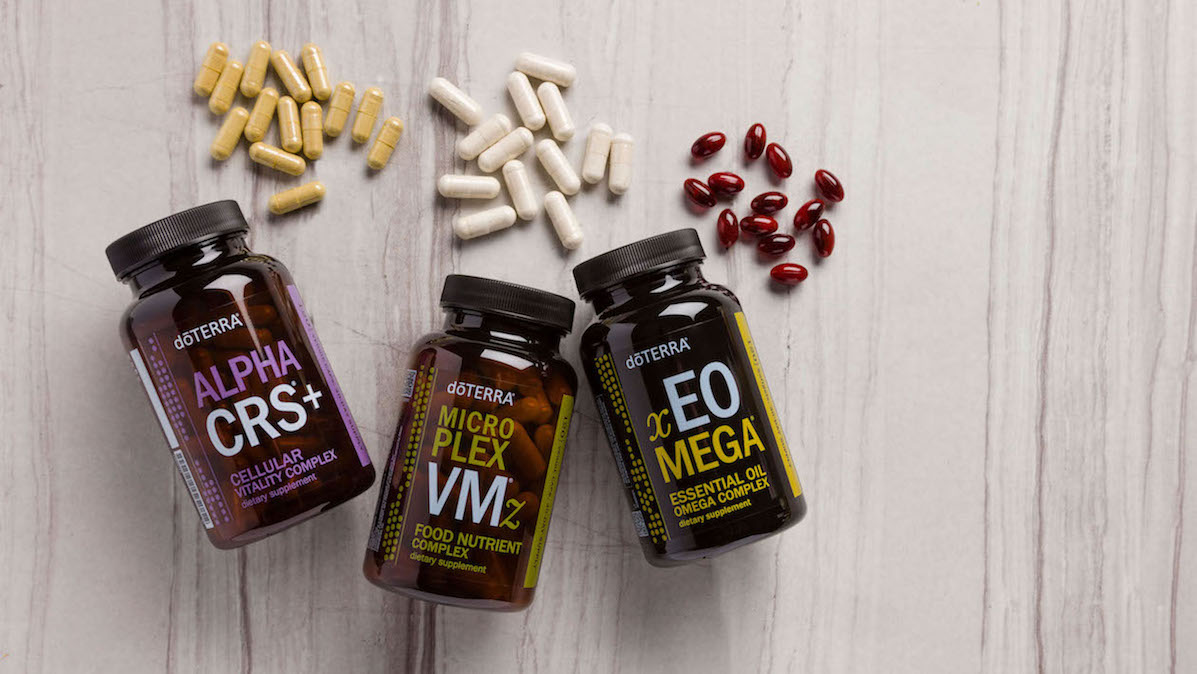 These supplements are key to my survival.
People talk about supplements all of the time, but there is a major difference between brands. You can choose to believe me or you can believe science, or you can listen to both and make your own decisions from there.
I started taking this combination of supplements after my first go around with cancer. I was depleted, foggy, toxic, had no energy, and wasn't sleeping well. I would not be able to fall asleep until after 3am and no matter how much I slept, never felt rested. I could barely get out of bed or off of the couch, let alone feel motivated to do anything productive.
I started on these supplements as the skeptic I am and every day felt the same as I had before. I'd tell myself they weren't working, because, you know, we all want a magic pill that works immediately.
After 3+ weeks, I woke up one day and did my usual move to the sofa to watch Netflix. I realized I wanted to get up. I wanted to go outside. I did go outside and I sat on the deck listening to the world around me. It was a small shift, but it was wonderful. The next day, I felt the same. After a few more days I decided I wanted to make something. I started painting on a few things I had laying around.
This pattern continued until I reached the level of wanting to create and interact with the world more. I began to realize I was thinking more clearly. I wanted to eat more food. I was beginning to feel tired around midnight and sleeping deeper. My body aches were lessening. My feelings of depression lessened. Basically, I was given my life back.
At my oncologists office, or when I spoke with others who had experience with cancer treatment, they couldn't believe how good I looked and how quickly I was moving on to new things. I kept hearing it takes a year to detox after chemotherapy, yet I was thriving after a few months. The only thing I did was to add these supplements and a few other essential oils to my daily routine.
I can tell people how my life has changed and they can choose whether or not to believe me. If you know me, you know I am not someone who tries to convince people to buy things unless I've been convinced. If you don't know me, I will tell you I am a diabetic who has survived both a major head on collision, and chemotherapy. I'm not some super healthy human specimen, who defied the odds. I am someone who was desperate to feel better and found something that works. It isn't one magic pill. It's a whole food, sustainably sourced, bioavailable, nutritionally balanced set of supplements that feed your body what it needs to function at optimal levels.
Now, if I run out and stop taking them for more than 3 days, I feel the difference. I don't sleep as well and my aches and pains come back. As soon as I start them again, I get back on track. I am not taking ibuprofen like I was (3 times per day) for the residual issues from my car accident. I also took these my second time through chemotherapy, and am convinced they kept me nutritionally balanced when I often didn't want to eat more than a protein shake. The systems of the body are supported and nutritional needs are met, even when you can't take the time to eat well. These supplements make up for the lack of nutrients in the average diet, as well as what we are lacking in the soil we grow food in today. I don't know anyone who can't benefit from taking them.
If you want to feel better, support your body and brain health to the best of your ability, and are sick of over the counter medications that are bad for you and don't fix anything, try these supplements. Invest in living the best life you can by loving your body enough to try these for 60 days. Two months is when your body is said to be using the supplements at their optimal level. Aren't you worth that?
Please ask me if you have questions. I'm so glad the science is coming out about how great this product is, and proving the results I achieved are consistent.
Find the most recent study results here.
You can purchase them here.